Vintage Flathead Indian Beaded Gauntlet Gloves by Agnes Oshanee Kenmille 1965
$1,200.00
$660.00 Wholesale Price
SKU:

1965-33091-CL
Vintage Flathead Indian Beaded Gauntlet Gloves
These Vintage Flathead Indian Beaded Gauntlet Gloves were handmade by Agnes Oshanee Kenmille. Smoked, brain tanned leather was decorated with glass seed beads in an arrow and geometric pattern. The traditional regalia includes fringe too! The seams are hand sewn with sinew with machine finished edges and it's cloth covered on the inside. These have been used but are in really good condition with some wear. About 14" long from the end of cuff to tip on the middle finger and 7" wide at the top of the cuff. Circa 1970's to 1980's and one of a kind. These Vintage Flathead Indian Beaded Gauntlet Gloves are an authentic piece of Native American history from a master craftswoman!
Agnes (1916-2009) was born the Flathead Rez and spent most of her life there. She started beading when she was 11. A lifelong artisan, she was dedicated to preserving and passing along her knowledge and taught hide tanning and beadwork at Salish Kootenai College. She is referenced in Arlee's "Over a Century of Moving to the Drum: Salish Indian Celebrations on the Flathead Indian Reservation", Mather's "Native America: Arts, Traditions and Celebrations", Peterson and Peers "Sacred Encounters: Father De Smet and the Indians of the Rocky Mountains" and Stromnes "Bead Dazzled". She won numerous awards and her work is collected worldwide.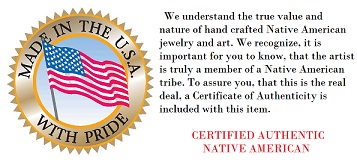 Write a Review
This product hasn't received any reviews yet. Be the first to review this product!